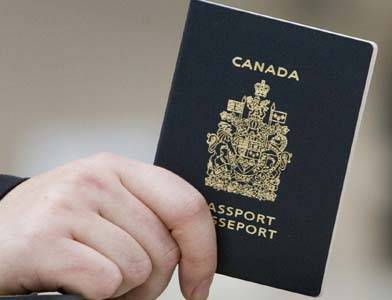 Halkaan ka akhri
Out of Africa
Anab Mohamed Issa just wants to bring her autistic son home. He's a Canadian citizen, stranded in Kenya. All he needs is a replacement passport.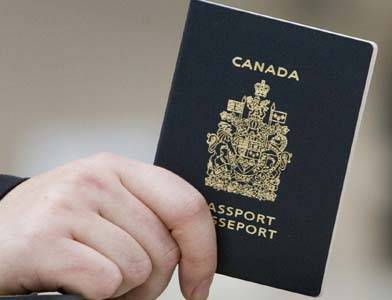 Ms. Issa is Somali-Canadian. She works two jobs as a cleaner in Ottawa. For almost three years, Ms. Issa has been sending applications, letters, affidavits, forms and photos to Passport Canada.
"I feel like I'm standing at the edge of the Grand Canyon, throwing paper in," says David Yerzy, a Toronto lawyer who has been working with Ms. Issa.
"I'm just very frustrated and depressed."
In 2004, Ms. Issa travelled with her 20-year-old son to Bosaso, Somalia. She liked Canada, had been here since 1990, but her son wasn't doing well here.
Abdihakim Mohamed is a big man, with disruptive behavioural problems. It was more than Ms. Issa could handle on her own. A psychiatrist in Scarborough thought a change in cultural context might improve his communication and social skills. So Ms. Issa and her son went to stay with relatives in Somalia. After about nine months, Ms. Issa returned to Canada.
That's when she made a mistake.
She described it, later, in an affidavit: "He was happy staying with my family and they were happy to look after him. However, I did not want to leave his Canadian passport with him because I was afraid it would be stolen. Canadian passports are very valuable in this part of the world and I wanted to keep it safely. I thought this was the best course of action because I have Power of Attorney for Property and I am responsible for his passport. I could not trust him to look after it and there was nowhere safe where it could be kept under lock and key."
It was the wrong decision, but understandable.
At Pearson Airport, in April 2005, Canadian officials seized her son's passport from her, because it was being carried by someone other than the holder. Fair enough.
In 2006, Ms. Issa's mother-in-law in Somalia got sick and was having trouble looking after Mr. Mohamed. Ms. Issa decided to bring her son home. She took him to Nairobi, to apply for a passport at the Canadian High Commission there, which serves Somalia. The immigration officer in Nairobi didn't believe Mr. Mohamed was who his mother said he was; one of the issues seems to be that he didn't seem autistic enough. The photo on his citizenship card was taken when he was younger, although to my eye, it bears a strong resemblance to a more recent photo.
Ms. Issa returned to Canada, leaving her son under the imperfect care of relatives in Nairobi. She kept trying to get him a passport. Mr. Mohamed is unhappy in Kenya; his autism and his Somali ethnicity make him vulnerable to thuggery and harassment from the authorities.
In April 2008, Ms. Issa got a letter from Passport Canada informing her she was under investigation for her "involvement in attempting to obtain a passport for an imposter in the name of [her] son Abdihakim." But she hasn't been charged with anything.
Then, in July, the same agency said she couldn't apply for a regular passport on her son's behalf anyway, because Mr. Mohamed's mental incapacity preceded the granting of Power of Attorney. Passport Canada told her she needs a court order giving her guardianship.
Ms. Issa would be happy to oblige — but that process requires Abdihakim to be in Canada. Her other option, Passport Canada said, was to apply for a passport of limited validity on compassionate grounds.
But then, in November, Passport Canada told her that "there remains the issue surrounding the true identity of this individual, which must be resolved before a travel document will be issued."
In a particularly pig-headed coda, Passport Canada asked for her help in determining who the man applying for a passport in the name of her son might be.
Jean Lash of South Ottawa Community Legal Services has been gathering a pile of affidavits from Canadian citizens who know Mr. Mohamed and can vouch for his identity. Mr. Mohamed has offered to submit to DNA testing, Ms. Lash says, but Passport Canada hasn't taken him up on the offer.
"We're not sure what else we can do," says Ms. Lash.
"He had a valid passport, which was seized by the government," says Mr. Yerzy, who knows Mr. Mohamed and signed an affidavit attached to his recent photo. "It's not lost. All he needs is a passport renewal."
He might be home by now, if it weren't for the slow grind of an entrenched bureaucracy — and if he were equipped to argue on his own behalf.
A spokesman for Passport Canada wouldn't comment on the case, or on what threshold of proof the agency requires when there's a dispute over identity.
Kate Heartfield is a member of the Citizen's editorial board.
Blog and podcasts: ottawacitizen.com/worldnext door
Email: kheartfield@thecitizen.canwest.com
Filed under: SomaliSwiss